BARI LAI LYRICS – Pahenlo Batti Muni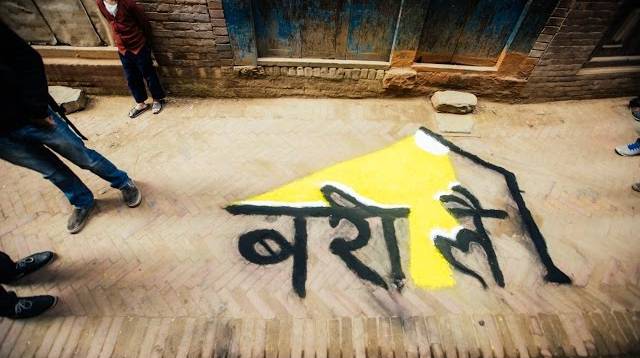 Presenting the Bari Lai Lyrics sung by Pahenlo Batti Muni. The music of the song is given by Rohit Shakya and the lyrics is written by Rochak Dahal.
Bari Lai Lyrics
Chichyaera Bolam Bhane Swarai Sukisakyo
Maanai Bata Bolam Bhane Maanai Marisakyo
Bari Lai Bari Lai…
Ghau Dekhai Bhanam Bhane Ghau Bharisakyo
Aankhai Dekhai Bhanam Bhane Aasu Jharisakyo
Bari Lai Bari Lai…
Tadhai Hasam Bhane Aathai Polisakyo
Haatai Samayi Nacham Bhane Geetai Galisakyo
Bari Lai Bari Lai …
Lukera Ma Heridinthe Hola
Sansar Ti Aankhai Batai
Maanai Mero Aljhecha Aaha
Maya Ajhai Ni Baljhen Ke Garu
Bari Lai Bari Lai…
Lyrics Written By: Rochak Dahal
Bari Lai Song Credits
| | |
| --- | --- |
| Song | Bari Lai |
| Singer | Pahenlo Batti Muni |
| Music | Rohit Shakya |
| Lyrics | Rochak Dahal |
Bari Lai Video Song
This is the end of Bari Lai Lyrics. If you have any queries or suggestions, please contact us.