MERA SUIT PATIALA LYRICS – The Wakhra Song, Navv Inder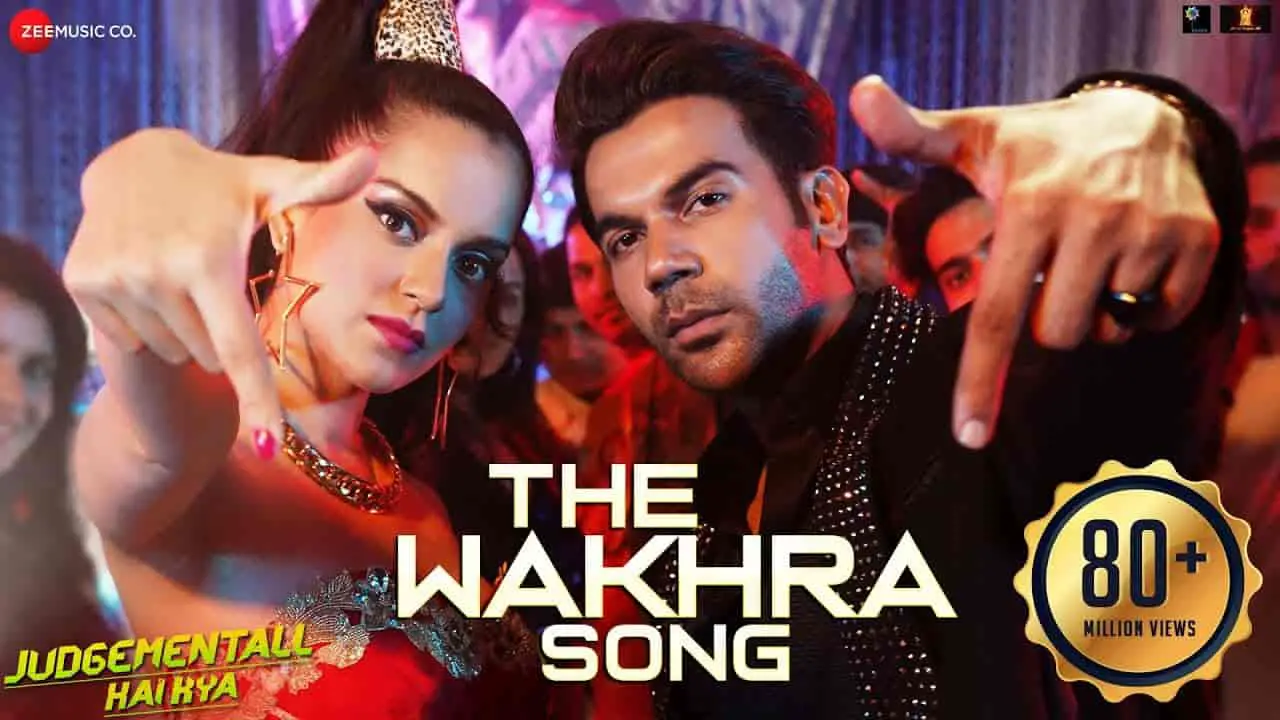 Presenting the Mera Suit Patiala Lyrics sung by Navv Inder, Lisa Mishra, Raja Kumari. The music of the song is given by Tanishk Bagchi and the lyrics is written by Tanishk Bagchi, Raja Kumari. The song features Kangana Ranut & Rajkummar Rao
Mera Suit Patiala Lyrics
Ki ae Gucci, Armani
Piche roldi jawani
Check kardi brandan wale tag ni
Aaja dassan tennu sohniye
Ni fashion ki hunda
Tere yaar da to wakhra swag ni
Ki ae Gucci, Armani
Piche roldi jawani
Check kardi brandan wale tag ni
Aaja dassan tennu sohniye
Ni fashion ki hunda
Tere yaar da to wakhra swag ni
Ho mera suit Patiyala
Kitno ko maar dala
Haan Punjab di main kudi sardarni
Jutti meri haigi kaim
Saare katdi hai veham
Tere to vi zyada wakhra swag ni
Ho wakhra swag ni
Drop it
Chal hat
Baby badi badi baatein
Zyaada kar na tu tag
I don't want the piche
Armani wala tag
Na jaandi rakaane
Saade pakke nahio rakane
Jithe vi na laiyan ni main yaariyan
Gal dil di na kahiye
Tahion door door rahiye
Thug hundiyan na surat'an pyaariyan
Tu vi hai shikari
Poori rakhdi taiyari
3-4 ghumana hai kunwariyan
Gallan kardae tu pyaari
Dikha ke Ferrari
Karda hai jhoothi dildariyan
Ho wakhra swag ni
Yo!
Ki ae Gucci, Armani
Piche roldi jawani
Check kardi brandan wale tag ni
Aaja dassan tennu sohniye
Ni fashion ki hunda
Tere yaar da to wakhra swag ni
Haanji!
Ho mera suit Patiyala
Kitno ko maar dala
Haan Punjab di main kudi sardarni
Jutti meri haigi kaim
Saare katdi hai veham
Tere to vi zyada wakhra swag ni
Ho wakhra swag ni
Drop it
Swag ni wakhra swag ni
Wakhra swag ni, wakhra swag ni
Lyrics Written By: Tanishk Bagchi, Raja Kumari
Mera Suit Patiala Song Credits
| | |
| --- | --- |
| Song | The Wakhra Song |
| Singer | Navv Inder, Lisa Mishra, Raja Kumari |
| Music | Tanishk Bagchi |
| Lyrics | Tanishk Bagchi, Raja Kumari |
| Label | Zee Music Company |
Mera Suit Patiala Video Song
This is the end of Mera Suit Patiala Lyrics. If you have any queries or suggestions, please contact us.