Balatkaar Lyrics – Uniq Poet and Shreejan Shyama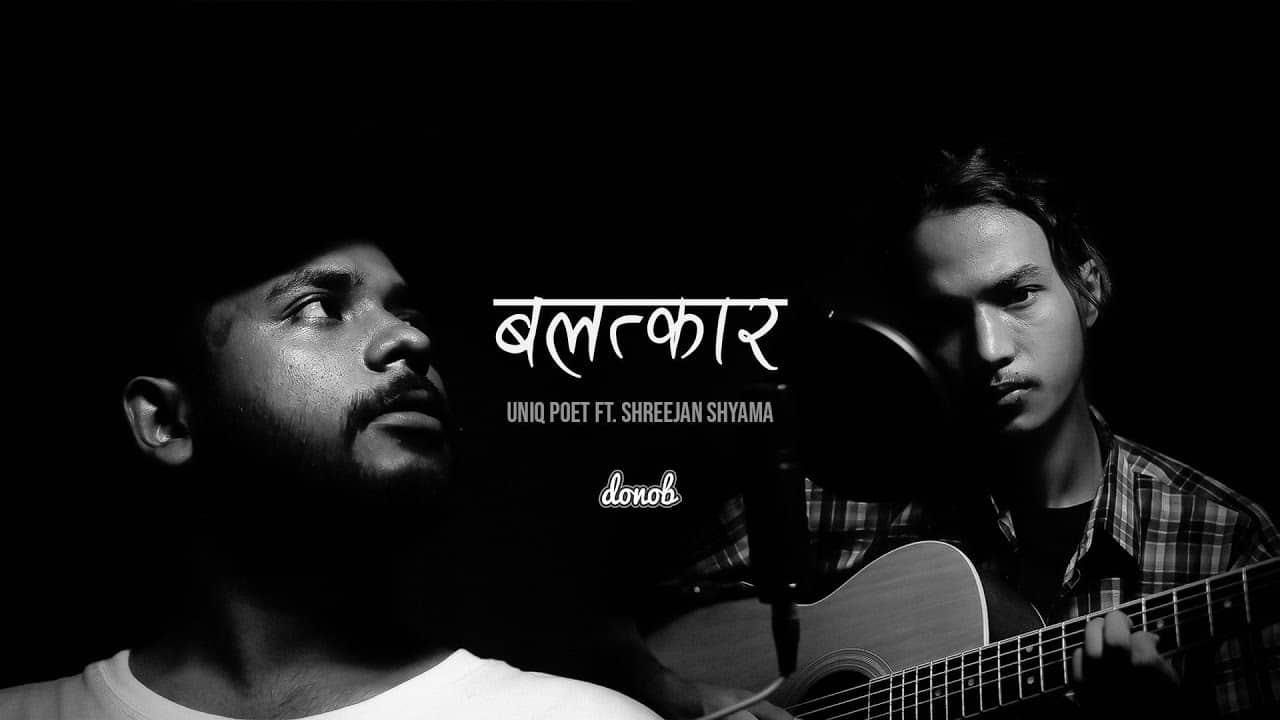 Balatkaar Lyrics & Song Details: New Nepali Rap Song Balatkaar Lyrics is Performed by Uniq Poet ft. Shreejan Shyama. It was around 11 a.m. on July 26, 2018 when Nirmala Pant got on her bicycle to go to her friend Roshani Bam's house in order to complete her homework. Pant, a grade nine student at the Saraswati Secondary School, was a resident of Bhimdutta Municipality in Kanchanpur. Pant never came back home.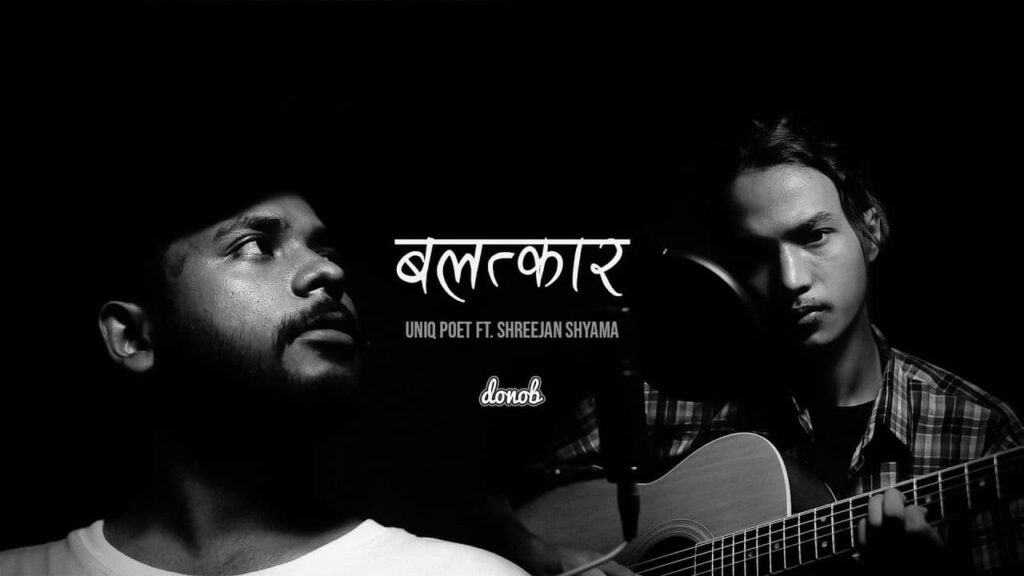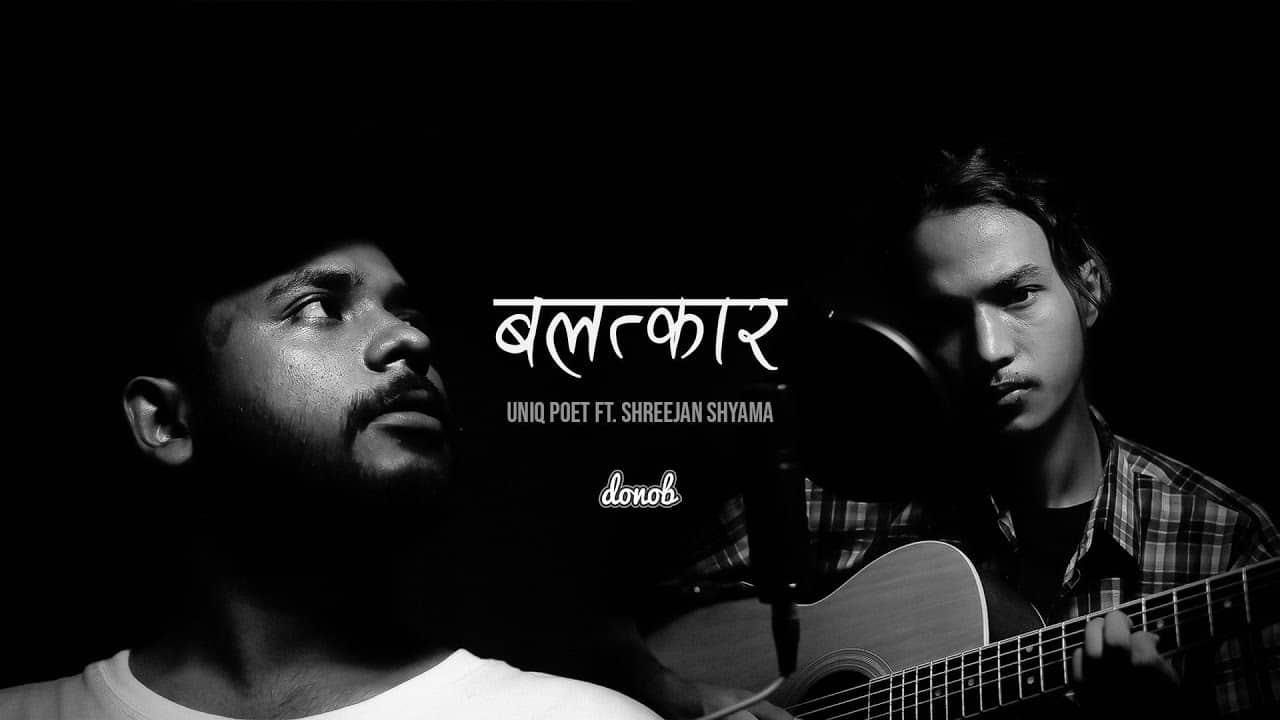 Song Credits
| | |
| --- | --- |
| Song | Balatkaar |
| Singer | Uniq Poet ft. Shreejan Shyama |
| Lyrics | Uniq Poet ft. Shreejan Shyama |
| Music | Uniq Poet ft. Shreejan Shyama |
| Compose | Uniq Poet ft. Shreejan Shyama |
Balatkaar Lyrics
JusticForNirmalaPanta
Let's go,
It's your boy UNIQ
DONOB Production, we out here!
Sunsan galli, andhero raat
Kam sakera farkada baji sakechha aatha
Hilo bato simsime barshat
Kurira hola usko buda paskera bhaat
Sukumbasi tol hudai jane bato dharap
Hallidai hidne haude saamu jogaudai laaj
Rujheko luga gupta angako chhap
Bardan sundarta huna gayo sarap
Mann maa trash
bhinna prashna khelcha tyai kram maa
ek janale jabarjasti thelhha uh aatinchhe,
chirchhe arko galli
Khai kaha ho thaha chhaina eklai rumalidai
Phone bajchha hello! chito aaipuga, ma aai sake
Aba ekaichhin kura
Ali para manchhe harko gangan
Usko dhadkan badna thalchha jhanjhan
Kadam chalchan ali tezz
Ti habaska pujarikaa agadi u pari ek
Jiskauchhan haatma churot boki
Dhuwale garda hoki lagchha uslai khoki
Katai naroki hidchhe naboli
500 jatima ta pakkai manches holi
Uh bhagchhe pachhi lagchhan
Karauna khojda sukyo usko saas jhan
Ladchhe haat khutta samatchhan
Ti pyaasi aankha haru unlai herdai haaschhan
Ghisardai euta anjan thuna
Darshak bho bhitto ko tyo chhar kuna
Mukhma talo ani paalai paalo
Garna thale rakchyas haru aafno kaam pura
Haan chura ani bhag bhani bhanchha
Mrityu manai usko ghau komala hunchha
Aankha banda saas chalcha manda
Labaris taal kapchha harek anga
Aba ya marnunai bes bho
Dusmanlai pani kahile nahos yasto
Baljiyo Uh aljhiyo
Chori bhayera janmanu pani galti bho
Ahh….
Birano raat eklo laas ra sadak
Tyai purano katha matra patra farak.
This is the end of Balatkaar Lyrics.
Lyrics written by: Uniq Poet and Shreejan Shyama