BREATHLESS LYRICS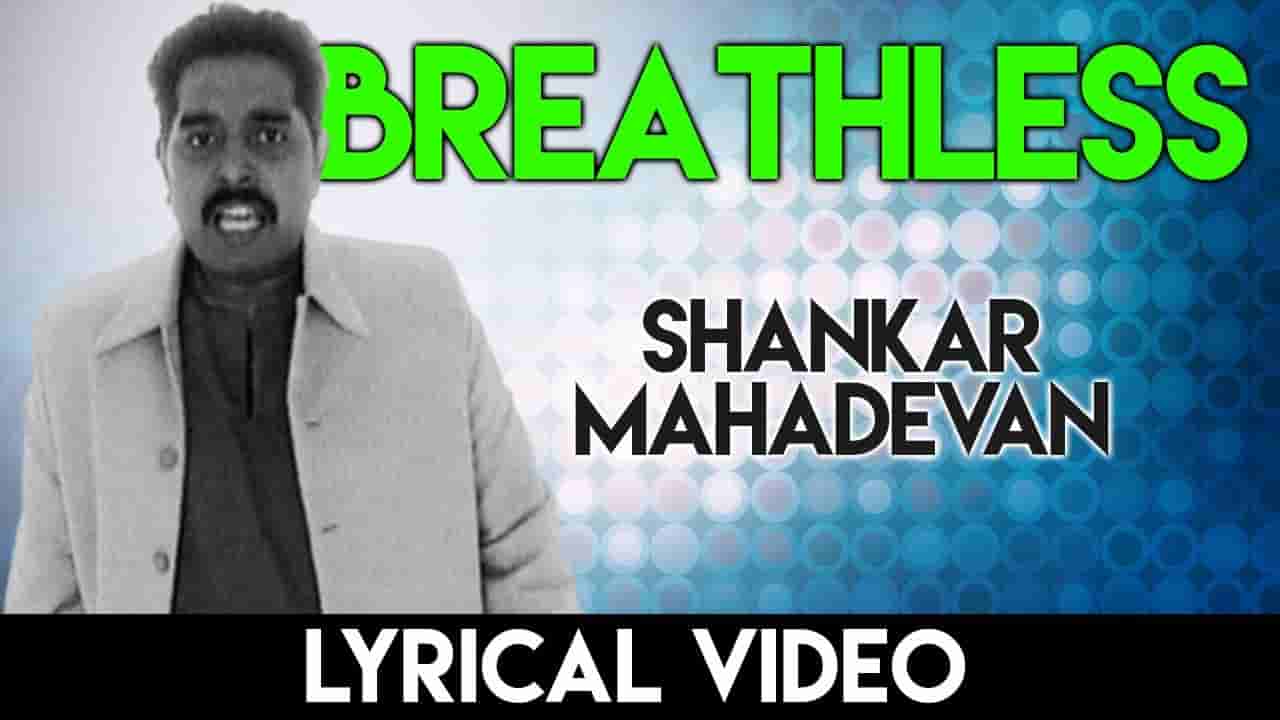 Presenting Hindi Song Breathless Lyrics. The song is written by Javed Akhtar and sung and composed by Shankar Mahadevan.
Breathless Lyrics | Shankar Mahadevan |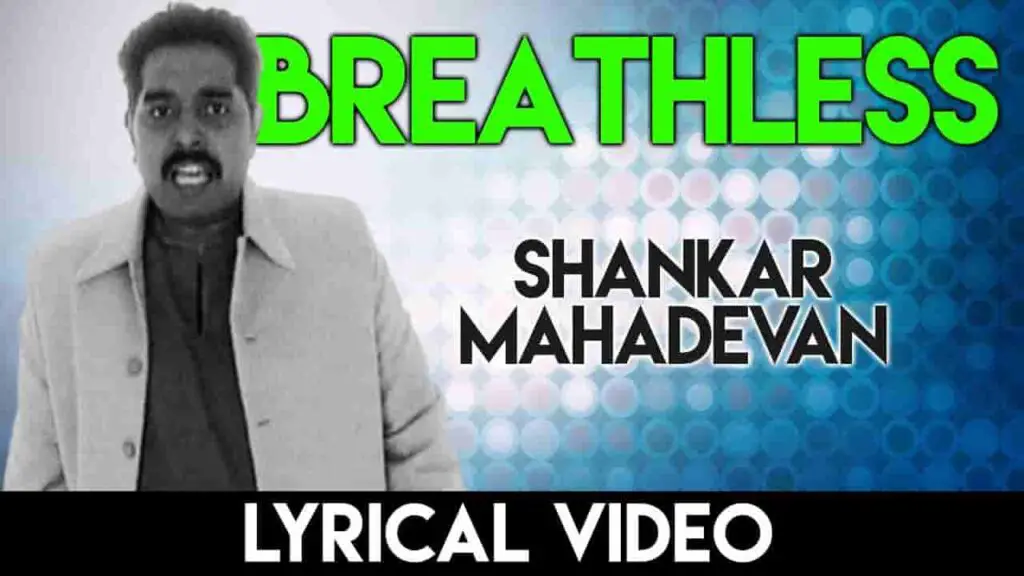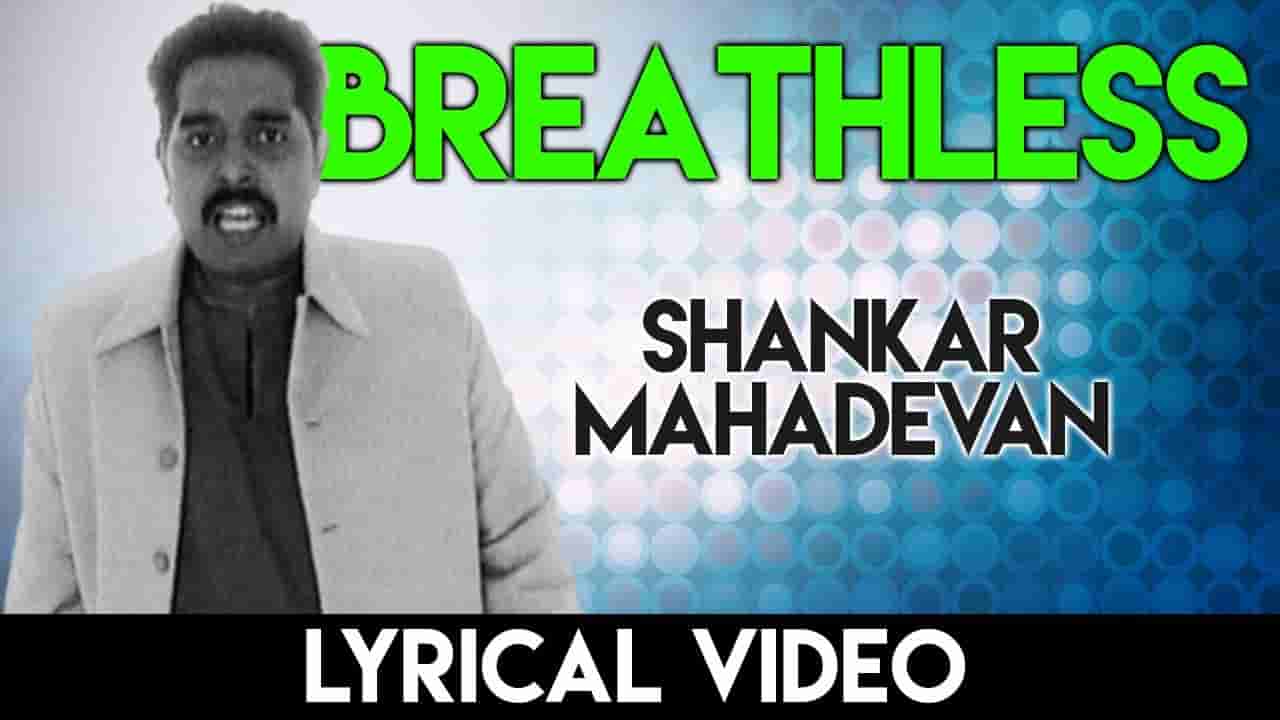 Song Credits
Song: Breathless
Singer: Shankar Mahadevan
Album: Breathless
Music Director: Shankar Mahadevan
Lyricist: Javed Akhtar
BREATHLESS LYRICS –
Koi Jo Mila To Mujhe
Aisa Lagta Tha Jaise
Meri Saari Dumiya Mein
Geeton Ki Rut Aur
Rangon Ki Barkha Hai
Khushboo Ki Aandhi Hai
Bheki Hui Si Ab
Saari Fizaayein Hai
Mahki Hui Si Ab
Saari Havaayein
Khoyi Hui Si Ab
Saari Dishaayein Hai
Badli Hui Si Ab
Saari Adaayein Hai
Jaagi Umange Hai
Dhadak Raha Hai Dil
Saanson Me Toofa Hai
Hothon Pe Nagme Hai
Aankhon Me Sapne Hai
Sapno Me Beete Huye
Saare Woh Lamhe Hai
Jab Koi Aaya Tha
Nazro Pe Chaaya Tha
Dil Me Samaya Tha
Kaise Mai Bataun Tumhe
Kaise Use Paaya Tha
Pyaare Se Chehre Pe
Bikhri Jo Zulfein
To Aisa Lagta Tha Jaise
Kohre Ke Peeche
Ek Os Me Dhula Hua
Phool Khila Hai Jaise
Baadal Me Ek Chaand Chupa Hai
Aur Jhaank Raha Hai Jaise
Raat Ke Parde Me
Ek Savera Hai Roshan Roshan
Aankhon Me Sapno
Ka Saagar Jisme
Prem Sitaaron Ki Chaadar
Jaise Jhalak Rahi Hai
Lahro Lahro Baat Kare
To Jaise Moti Barse
Jaise Kahi Chaand
Ki Paayal Goonje
Jaise Kahi Sheesh Ke
Jaam Gire Aur Chann Se Tootey
Jaise Koi Chip Ke Sitaar Bajaye
Jaise Koi Chaandani Raat Me Gaaye
Jaise Koi Haule Se Paas Bulaye
Kaisi Meethi Baate Thi Wo
Kaisi Mulakate Thi Woh
Jab Maine Jaana Tha
Nazro Se Kaise Pighalte Hai Dil Aur
Aarzoo Paati Hai Kaise Manzil
Aur Kaise Utarta
Hai Chaand Zameen Par
Kaise Kabhi Lagta
Hai Swarg Agar Hai To
Bas Hai Yahi Par
Usne Banaya Mujhe
Aur Samjhaya Mujhe
Hum Jo Mile Hai Humein
Aise Hi Milna Tha
Gul Jo Khile Hai Unhe
Aise Hi Khilna Tha
Janmo Ke Bandhan
Janmo Ke Rishtey Hai
Jab Bhi Hum Jamne To
Hum Yuhi Milte Hai
Kaano Me Mere Jaise
Shahad Sa Ghulne Lage
Khwaabo Ke Dar Jaise
Aankhon Me Khilne Lage
Khwaabo Ki Duniya
Bhi Kitni Hasi
Aur Kaisi Rangee Thi
Khwaabo Ki Duniya Jo
Kehne Ko Thi Par
Kahi Bhi Ni Thi
Khwaab Jo Toote Mere
Aankh Jo Khuli Meri
Hosh Jo Aaya Mujhe
Maine Dekha Maine Jaana
Wo Jo Kabhi Aaya Tha
Nazro Pe Chaaya Tha
Dil Me Samaya Tha
Jaa Bhi Chuka Hai Aur
Dil Mera Hai Ab Tanha Tanha
Na To Koi Armaa Hai Na Koi Tamanna Hai
Aur Na Koi Sapna Hai
Ab Jo Mere Din Aur
Ab Jo Meri Raate Hai
Unme Sirf Aansoo Hai
Unme Sirf Dard Ki Ranjh
Ki Baate Hai Aur Faryaade Hai
Mera Ab Koi Nahi
Mai Hu Aur Khoye Hue
Pyaar Ki Yaddein Hai
Mai Hu Aur Khoye Hue
Pyaar Ki Yaddein Hai
Mai Hu Aur Khoye Hue
Pyaar Ki Yaddein Hai
Huuuh!
This is the end of Breathless Song
Lyrics Written By : Javed Akhtar