Nasodha Malai Lyrics – Swoopna Suman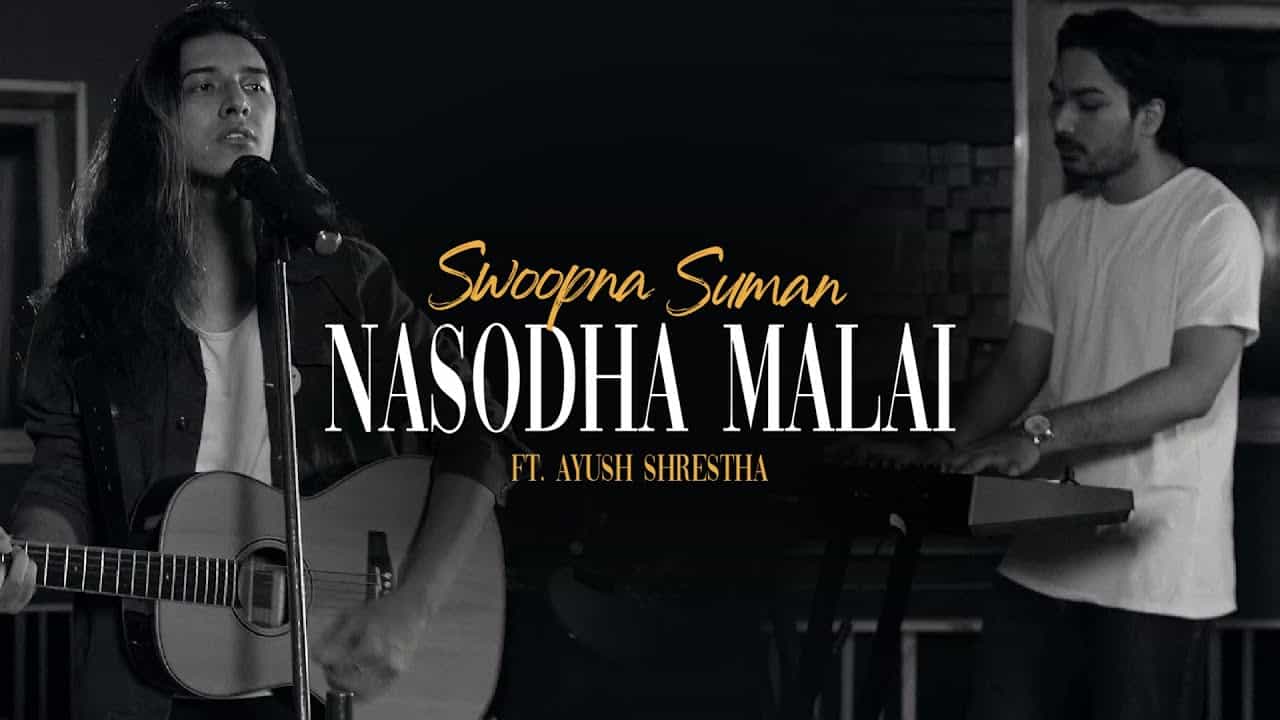 Nasodha Malai Lyrics details: Presenting you a new nepali song Nasodha Malai sung by Swoopna Suman.The song is written by Swoopna Suman and the music is also given by Swoopna Suman.
Song Credits
Song: Nasodha Malai
Singer: Swoopna Suman
Lyrics: Swoopna Suman
Music: Swoopna
Nasodha Malai Lyrics
Na sodha malai bholi ka bare ma
na khoja malai timro tyo sundar bhavishya ma
ma aafule aafulai chineko chaina
dar lagcha timro tyo chitta dukhauchu bhanera
timi khola euta kinara
ma tehi khola ko arko kinara
samay le aaja kori diyo bichei ma pool
tarau bhane hola ki ma bata yo bhul
sambandh kasto timro mero
chinera pani na chine jasto
chahera pani na chahe jasto
payera pani na paye jasto
samay le hami lai bagayera laijala
narhula ma na farki aaula yo din
bholiko chinta le sataune cha hamilai
angalo ma ek arka ko bhulou ekei chin
aaja ko saajha kathi bhitho
sochera yehi ma khushi chu
chaindeina timro kehi bacha kasam
sachera ladei chu samjhana timro
ho-oh-oh-oho….
na sodha malai bholi ko baare ma
This is the end of Nasodha Malai Lyrics.
Lyrics penned by : Swoopna Suman