THANKS TO GOD LYRICS – Emiway Bantai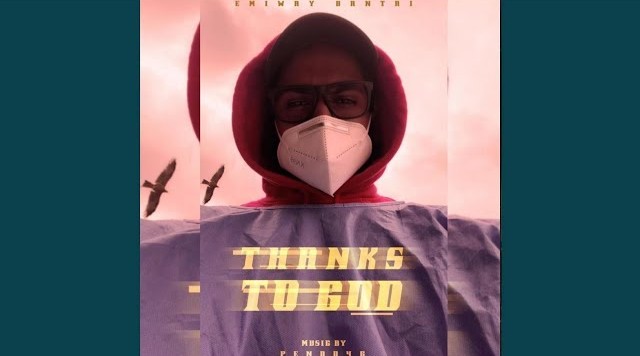 Presenting you a new Hindi Rap Song Thanks To God Lyrics by Emiway Bantai. The song is sung and written by Emiway Bantai and the music is given by Pendo 46.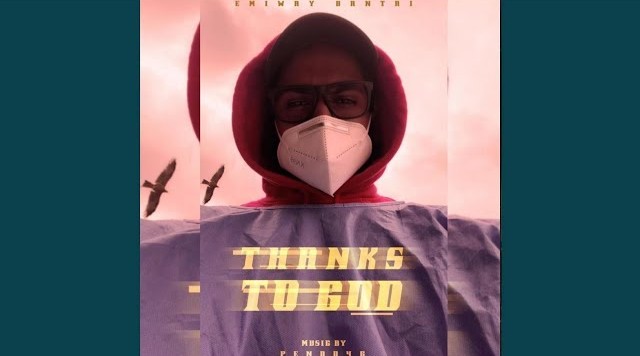 Song Credits
| | |
| --- | --- |
| Song | Thanks To God |
| Singer | Emiway Bantai |
| Lyrics | Emiway Bantai |
| Music | Pendo 46 |
Thanks To God Lyrics – Emiway Bantai
Ab mei accha karra tha
Abba ka kam hora tha thap par woh nai har manenge
Woh badalke rhenge kismat
Filal jo waqt tha woh kaagi saqt tha paisa usane se pehle deraha hu sadqah.Mujhe rehna hai strong Dhyan rakhna hai sabka pata bhi nai chala achanak se kaise tapka pareshani,chod gaya nishani yeah.Aj gana nai sunane aya hu kahani mei.
Subha ka waqt tha
Abba ke sar mei dard tha
Raat ko sone se pehle unke dil mei dar tha
Mummy ka call aya subhe boli woh jaldi se ghar aa
Mei bhagke jake dekha
Abba ka halat bigadta ja rha tha
andhar ka dard aj chehre pe dikha
Raha tha
Kha par leke jau kuch nhi smjh aa rha tha
Aese tese karke le gaya unko aspatal
Ek nai do nai teen nai char
Dekha nai tha unka aisa haal
Leke gaya unhe ambulance mei
Baithke
Pehchan nai rhe the abba
Mujhe dekhke
Mei dekhta hi rehgaya
Kafi din se roya nai tha lekin usdin behgaya
Malik pe tab bhi bharosa tha mei unse kehgaya
Man hi man mei
Mere abba ko lota do
Unke sapne ko pura karne ko firse ek mauka do
Theekh kaise karu mei unhe
rasta koi
Batado
Abba ko bachalo
Aisa lagra tha
Abba yad dash kho diye
Icu mei dekheke unhe ammi
Bhi roo diye
Par har nahi mane hum
Pata tha woh
Lotenge
Bure khayalat are the
Lekin hum
Rokenge
Chokenge jab dekhenge
Bhagwan ka karishma
Mei tut rha tha
Mujhe lagne laga sadma
Par anu ballu bhai Sumit minta
Shabana didi sab sath the
Family walo ne dia sath
Bole khuda sath hai
Sath hai khuda mere sath hai
Zindagi hai hi aisi cheez din
Kabhi raat hai (x3)
Sath hai sath hai khuda sabke
sath hai zindagi hai aisi cheez
Din kabhi raat hai kya
Alhumdulillah
All praises to allah
Almighty god is great
He is the greatest
Sabke bech rehke bhi akela pan sa mehsoos tha
Stress badnelaga tha
Mei thoda sa confuse tha
Par khoya nahi meine khudko
Shayat soch mei dalneki
Koshish mei hai
Rukko
Jao jhukko
Aur matha teko
Khudake saamne
Madad karenge teri woh khud aake samne
Aameen
Par jo hua hai usse meine kafi kuch seekha hai
Khush rehna seekhle
Khudse kyu roota hai
andhar se toota
Uthna majboot hoga
Zindagi mei
Aisa kabhi nai bolna ke zindagi hai meri
Gandagi mei
Jo bhi hota hai sab ke peeche kuch na kuch wajah
Dukhi tha mei 3 din
Lekin aj firse maza
aane laga hai
Abba pure theekh hogaye
Teri raza hai
Takleefo se ladke aur aage
Chala gaya mei
Kal toota tha lekin
Aj bilkul naya mei
Mei laut aya hu tere pass
Kaha tha chala gaya mei
This is the end of Thanks To God Lyrics.
Lyrics Written By: Emiway Bantai
Thanks To God Lyrics Video Song
More Songs By Emiway Bantai