WAKHRA SWAG LYRICS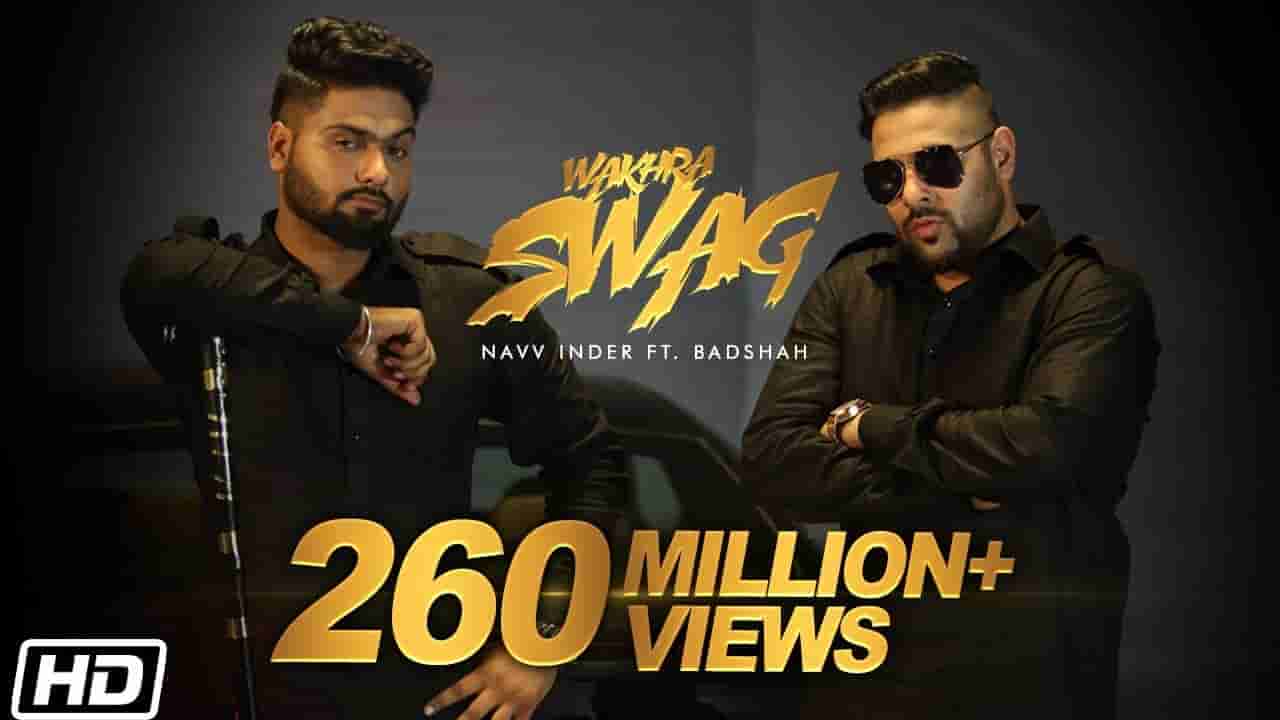 Presenting to you the hit Punjabi Song for 'Wakhra Swag Lyrics' by Navv Inder featuring Badshah! Exclusively on Times Music! The video has been directed by Robby Singh and features Aman Hundal.
Wakhra Swag Lyrics | Navv Inder feat. Badshah | Latest Punjabi Song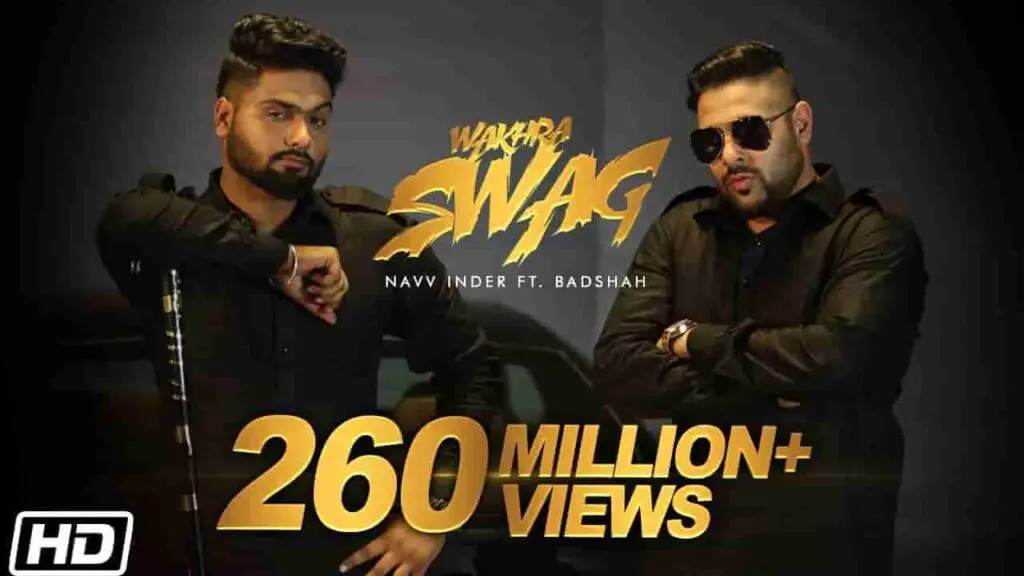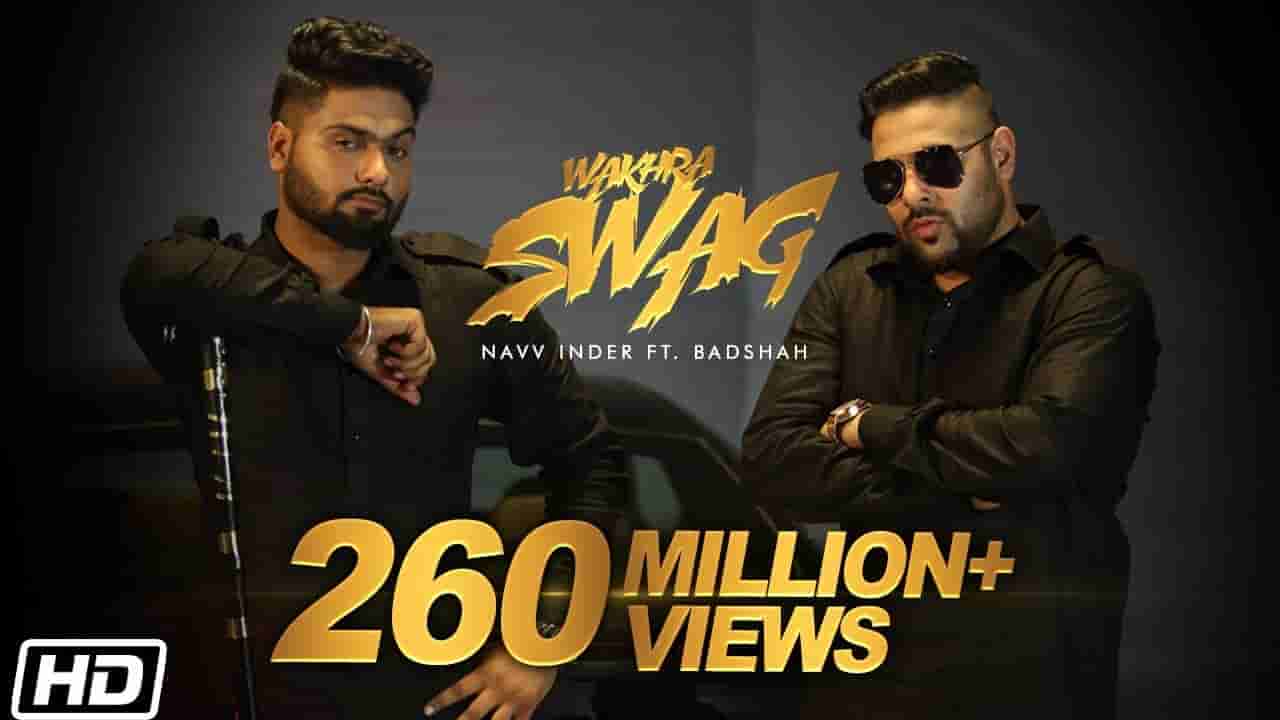 Song Credits
Singer – Navv Inder
Music – BADSHAH
Lyrics/Composition – Navi Kamboz
Video – Robby Singh
Photography – Laksh Nagpal
Poster Design – Pankaj Sharma
Dancers & Choreography – Zenith
Label – Times Music
WAKHRA SWAG LYRICS –
Ki aah Gucci Armani,
Piche Roldi Jawani,
Check kardi Branda Wale Tag ni…
Aaja Dasaan Tenu Sohniye Ni Fashion Ki Hunda,
Tere Yaar da ta Wakhra Swag ni..
Kala Kurta Pajama,
350 Ae Yamaha,
Sardari Wala chukeya Flag ni..
Jutti Yaaran di Ae Kaim,
Sare Kadh deyiye Veham,
Panga Lenda na Main Unjh Koi Najaiz ni…
Wakhra Swag ni..
Oh Wakhra Swag ni..
Oh Wakhra Swag ni..
Oh Wakhra Swag ni..
Tu tan Jaandi Rakaane,
Sade PakKe ne Yaarane,
Jithe v main Layiyan ni ne Yaariyan..
Gal dil di na kahiye,
Tahion door door rahiaye,
Thag hundiyan Ne Soortan Pyarian..
Banndi aa ghaint jatti,
Tu v fashiona ne patti,
chaki fire Aldo da bag ni,
Tu tan jandi rkaane sade pake ne yaarane,
jithe v main laiae ni be yaarian
Gal dil di na khiae tanhio dur dur rhiae,
thag hundian Na suratan pyarian
Bndi aa ghaint jatti tu v fashiona ne patti chaki fire aldo da bag ni..
Oh Wakhra Swag Ni,
Oh Wakhra Swag Ni,
Oh Wakhra Swag Ni…Rap–
Check kar Mitran da Swag Billo.
Gaddi te Kurta Pajama Dove Black Billo.
Jatt da attitude bhaari ehna saambh sakda ni,
Tera Gucci aala bag Billo..
Audi Shodi sade Pind Vich Ruldi,
Shonk Nal Billo Asi Rakheya Ae Yamaha..
Chandigarh Vich maare Gerhi Yaar Tera,
Jiven India de Vich Ghumda Obama..
Mama Har koi jaanda Ae Sanu Lorh nahi Gun di,
Ghummi da Nihatha..
Jattaan Da Munda Karda haan chill,
Par kudiyan ne Kehendi Munda Bada Tattaa..
Sadi ikko gal marhi,
Jithe Arh je Garari,
Jind Vech k v bol nu pugayi da,
Baba jithe v oh rakhe,
khush rahiye khirhe mathe, kise da v Haqq nahio khai da
"Navi Ferozpur Wala" ,
Unjh Bolda na Bahla,
Gal karda ae hundi jo v jaij ni,
Oh Wakhra Swag ni,
Oh Wakhra Swag ni,
Oh Wakhra Swag ni..
This is the end of Wakhra Swag Lyrics
Lyrics Written By : Navi Kamboz