ZINDA DILI LYRICS – Arijit Singh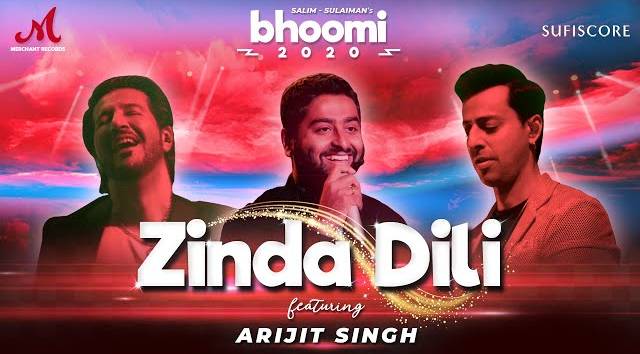 Presenting the Zinda Dili Lyrics sung by Arijit Singh. The music of the song is given by Salim-Sulaiman and the lyrics is written by Niranjan Iyengar.
Zinda Dili Lyrics
Pal Do Pal Ki Hai
Yeh Apni Zindagaani
Jee Le Toh Suhaani
Ya Phir Hai Beimaani
Khwabon Ke Dum Pe Hai
Iski Har Rawani
Iski Dhun Pe Naache
Hoke Hum Roohaani
Aankhon Ne Aankhon Se
Nazron Ki Zabaani
Lafzon Se Chhupayi Hai
Yeh Woh Kahaani
Din Ke Saaye Mein
Ho Raatein Bhi Begaani
Kar Dein Hum Fanaa
Apni Bezubaani
Zinda Dili
Zinda Dili…
Roothi Raaton Ki Hai
Jhoothi Yeh Siyaahi
Sooni Saanson Se
Tu Paa Lega Judaai
Jeena Hai Tujhe Toh
De De Yeh Gawaahi
Likh De Aasmaan Pe
Apni Hi Rihaai
Sun Le Har Ghadi
Jo Deti Hai Duhaai
Apne Haath Mein Hai
Apni Hi Rubaai
Girti Boondon Si Hai
Duniya Yeh Banaai
Udte Lamhon Ne Hai
Humko Yeh Sikhaai
Zinda Dili
Zinda Dili
Soyi Hai Jo Khushi
Saanson Mein Jo Basi
Rahein Nayi Mili, Mili
Zinda Dili
Lyrics Written By: Niranjan Iyengar
Song Credits
| | |
| --- | --- |
| Song | Zinda Dili |
| Singer | Arijit Singh |
| Music | Salim-Sulaiman |
| Lyrics | Niranjan Iyengar |
| Label | Sufiscore |
Video Song
This is the end of Zinda Dili Song Lyrics. If you have any queries or suggestions, please contact us.